Commission with Confidence
Quality is priority: I go the extra length to make sure your commission and materials meets or exceeds your expectations.
Decisions are up to you: Everything about your commission is customizable and options are easy to select on my order forms.
Clear communication: I keep you updated throughout the process so there's no surprises.
I'm here to help: If you have any questions, if you need help finding fabric, or if there's a problem, don't hesitate to talk to me. I'll do whatever I can to make sure your commission is done right!
Good Times Training PAnts are Coming!
I'm so excited!
Soon I will be making Good Times training pants! I will be announcing here and on my twitter when they are available for commission!
Good Times training pants are super comfy by themselves or they can be worn over a disposable diaper.
These training pants are built with two layers of soft and stretchy cotton fabric and the core has 2 layers of cotton terry cloth. These training pants are light in absorbency and should be considered as "padded underwear".
Waddle Butt Cloth Diapers, Boosters, and plastic pants
Waddle Butt Cloth Diapers are 7 layers thick, 100% cotton, and skillfully crafted.
They can be worn for thickness, they work great as a cover over disposables, or wear them with a booster and plastic pants for the ultimate cloth diaper experience.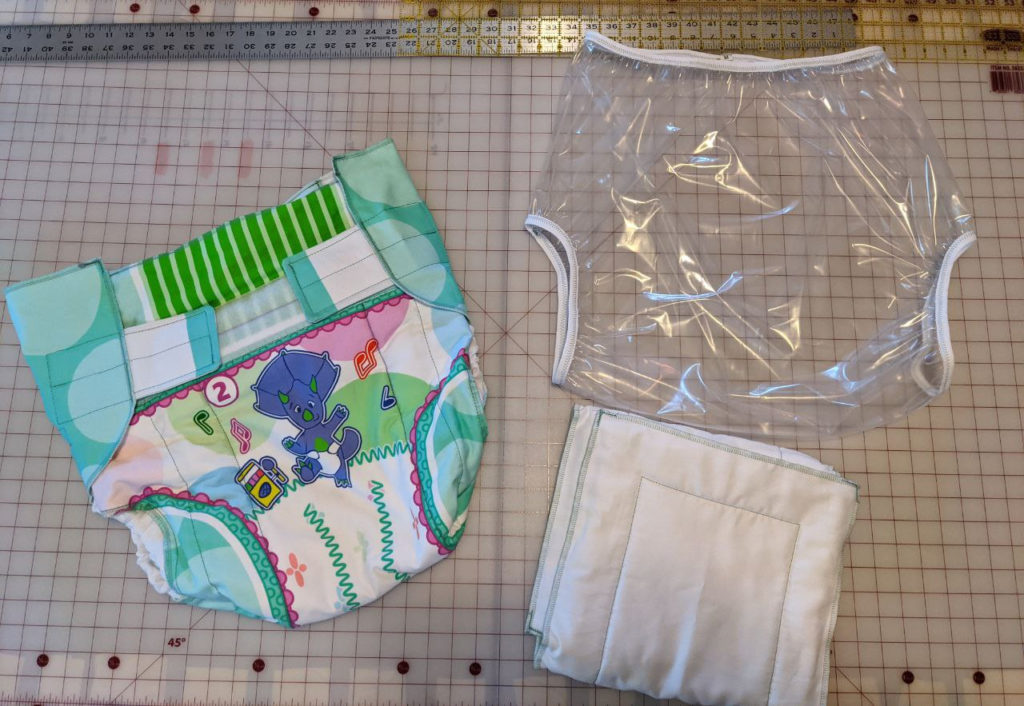 "safety STraps" Diaper Mitts, Booties, and Restraints
"Safety Straps" diaper mitts, booties, and restraints are made with the same materials and craftsmanship I make my Waddle Butt Cloth Diapers.
They are secure and comfortable, even for long periods.
Ferix
Diaper lover, crafter, and Artist
I love diapers, I love working with my hands, and I love sharing good things with the ABDL community. When I realized I could naturally combine my three passions, I felt like the universe was telling me I needed to make diapers for the world.
My hope is that the work I do now will expand to more than making just diapers. I feel like this is the beginning of something great. I have so many ideas for so many other products, designed in ways that just aren't being done by anyone.
Why diapers? Click the button below to find out more.